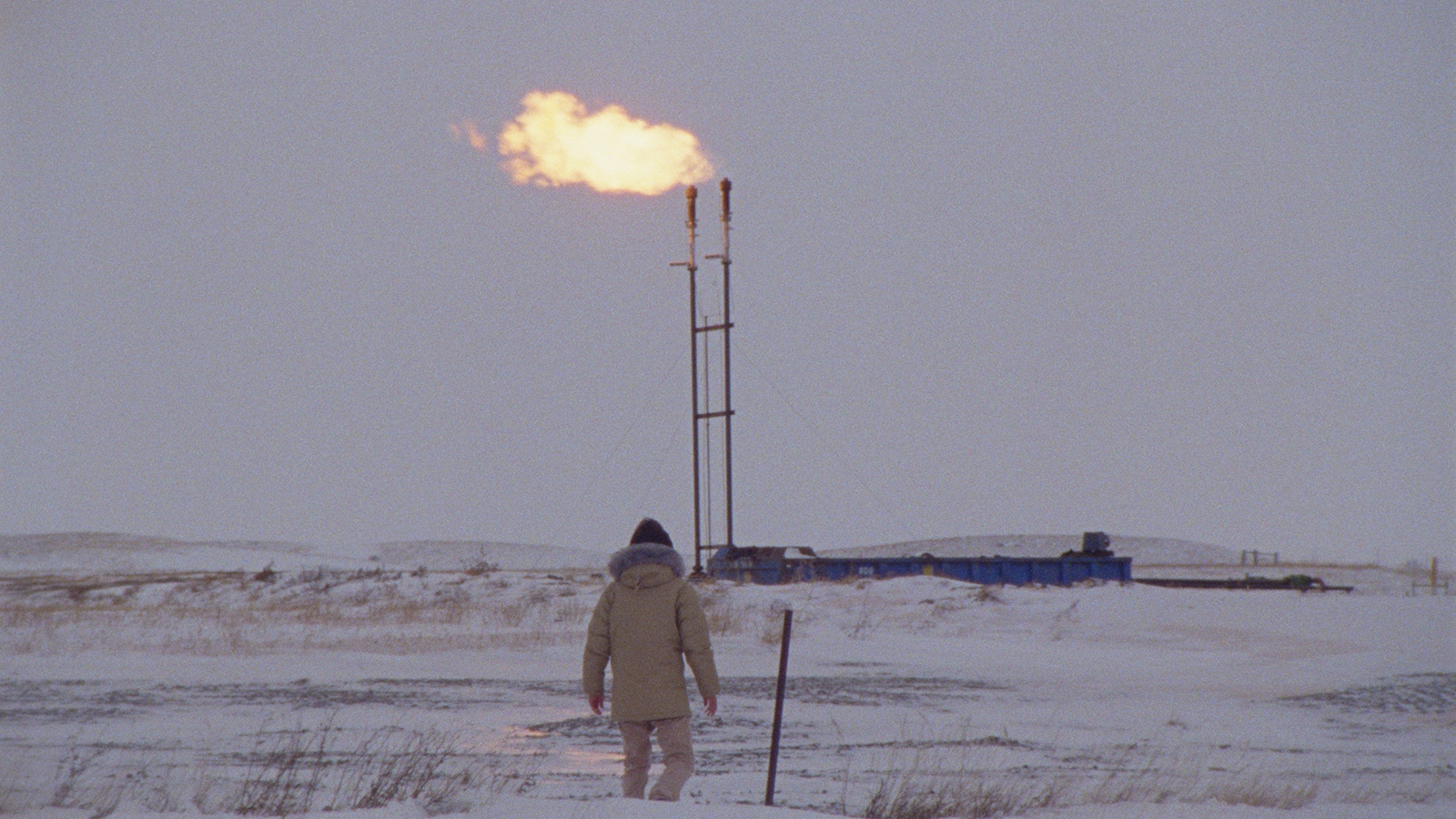 How to Blow Up a Pipeline
Directed by Daniel Goldhaber
A crew of young environmental activists execute a daring mission to sabotage an oil pipeline in this taut and timely thriller that is part high-stakes heist, part radical exploration of the climate crisis.
The 5pm Saturday screening will be followed by a discussion with Ken Ehrlich & Jaime Acosta Gonzalez.
Ken Ehrlich is an artist and writer based in Los Angeles. He has exhibited internationally in a variety of media, including video, sculpture and photography. His project based practice interweaves architectural, technological and infrastructural themes to enact critical dialogues about political struggles, history and the built environment. His work has been presented at MOCA Los Angeles, LACMA, The Hammer Museum, Museo Carillo Gil, Orange County Museum of Art as well as the streets of Berlin, Curitiba, Copenhagen, Tokyo and Tijuana. His experimental video La Huelga screened widely including in Cine Sin Fronteras, the International Film Festival in Morelia, Mexico. He is the editor of Art, Architecture, Pedagogy: Experiments in Learning and co-editor of the Surface Tension book series published by Errant Bodies Press. He teaches in the School of Critical Studies at California Institute of the Arts (CalArts) and lectures in the Departments of Media & Cultural Studies and Art at U.C. Riverside.
Jaime Acosta Gonzalez is a Visiting Scholar at the University of California, Riverside, based in the Latino and Latin American Studies Research Center, where he facilitates the Theory and Philosophy Workshop. He completed his PhD at Duke University in the Program in Literature in 2021 and is currently at work on a monograph tentatively titled Landscapes of Accumulation: Art and the Administered World. His work focuses on the politics of aesthetics, thinking through how art and literature make visible processes of racialization and accumulation central to contemporary capitalism. His writing has appeared in Social Text, Novel: A Forum on Fiction, Polygraph and Jacobin.
Director: Daniel Goldhaber
Studio: Neon
Running Time: 104 minutes
Country: USA
Release Year: 2022
Rated: Unrated
"How to Blow Up a Pipeline wants to pick a fight, and it does so with an appealing lack of artifice, its heart on its sleeve and its agenda in its punching fists." – Roxana Hadadi, New York Magazine/Vulture