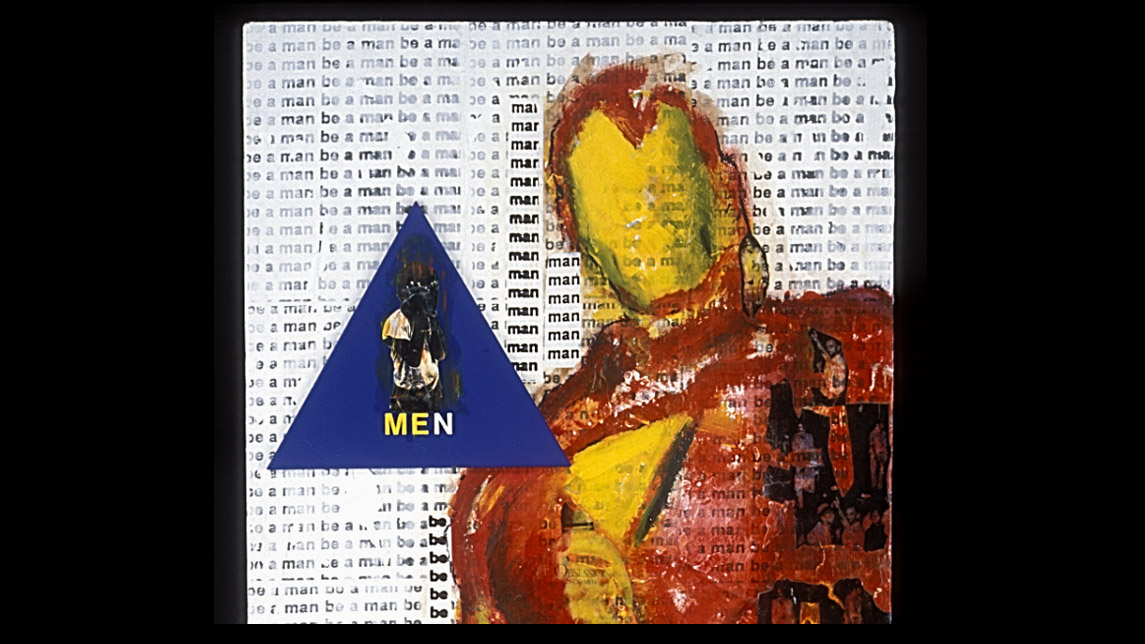 Be A Man: Richard Allen May III's Exploration of Black Masculinity in a White Patriarchal Society
California Museum of Photography
October 7, 2023 to March 3, 2024
Richard Allen May III explores the intersection of male comic book superheroes, the social construction of masculinity, and systemic racism though collage and assemblage works that layer both materials and meaning. A close examination reveals the implications of these layers in American society – suppression, displacement, violence, and the fight for social justice.
About the artist:
Richard Allen May III is an educator, artist, writer, and scholar based in Southern California's Inland Empire. His exhibition reviews are regularly published in the Los Angeles-based arts magazine, Artillery. He teaches Writing courses at ArtCenter College of Design in Pasadena and Art Writing courses at California State University, San Bernardino and California State University, Fullerton. May served as an editor and wrote the foreword to the book, AFRICOBRA: Experimental Art Toward a School of Thought (2020, Duke University Press) authored by founding member Wadsworth A. Jarrell. He also teaches Art History for Bowie State University, an HBCU (historically Black colleges and universities) in Maryland. Art and poetry by May were recently published in the anthology, These Black Bodies Are… (2023, Inlandia Institute, ed. Romaine Washington).
Richard Allen May III is teaching a selection of art workshops inspired by his work and the exhibition David C. Driskell and Friends: Creativity, Collaboration, and Friendship at UCR ARTS. Find upcoming workshops on our events calendar.
Related Event
Creative Activism: Artists Driving Social Justice Conversations
Panel at Civil Rights Institute of Inland Southern California
Thursday, October 5, 2023 | 5:30-8pm
Free and open to the public
Fall Reception
Saturday, October 7, 2024 | 6–8pm
Free and open to the public
Be A Man: Richard Allen May III's Exploration of Black Masculinity in a White Patriarchal Society is curated by Lindsey Hammel, Associate Director of Education and Public Programs at UCR ARTS. Exhibitions at UCR ARTS are supported by the College of Humanities, Arts, and Social Sciences at UCR, and by the City of Riverside.
Image: Richard Allen May III, Heroes # 2: Passages of Rites, 2007. Mixed media assemblage on wood. Courtesy of the artist.