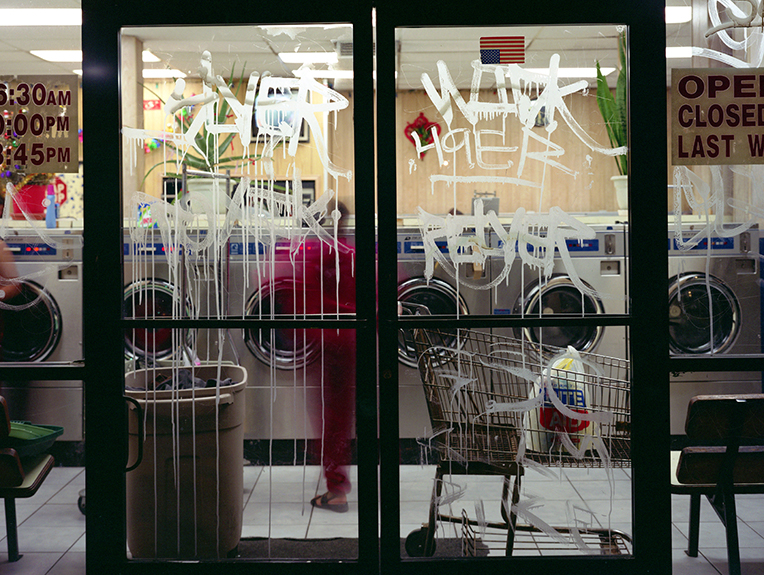 Christina Fernandez: Multiple Exposures
California Museum of Photography
September 10, 2022 to February 5, 2023
This landmark exhibition surveys the work of Christina Fernandez, the crucially important Los Angeles-based artist who has spent thirty years in a rich exploration of migration, labor, gender, her Mexican-American identity, and the unique capacities of the photographic medium itself. Christina Fernandez: Multiple Exposures brings together the artist's most important bodies of works for the first time, allowing audiences to discover the threads that connect them, both formal and conceptual. Through work that spans decades, Fernandez compels us to reconsider history, the border, and the real lives that cross and inhabit them.
Related Events
Public Reception
Saturday, October 1, 2022 | 6–9 pm
Free and open to the public
Gallery Tour with Christina Fernandez
Saturday, December 3, 2022 | 11am
Free and open to the public
Catalog Presale
Available here!

Christina Fernandez: Multiple Exposures is curated by Joanna Szupinska, Senior Curator at the California Museum of Photography. Chon Noriega, Distinguished Professor of Film, Television, and Digital Media at UCLA, is curatorial advisor. Exhibition design by HvADesign, New York. This exhibition was made possible by grants from The Andy Warhol Foundation for the Visual Arts and the National Endowment for the Arts. Support for the publication was provided by AltaMed Health Services, Fundación Jumex Arte Contemporáneo, and Furthermore: a program of the J.M. Kaplan Fund. KPCC is media sponsor. Programs at UCR ARTS are supported by the College of Humanities, Arts, and Social Sciences at UCR and the City of Riverside.
This exhibition is available to other venues through UCR ARTS Traveling Exhibitions. Please contact the museum for more information.
Image: Christina Fernandez, Lavanderia #1, 2002. Courtesy of the artist and Gallery Luisotti, Los Angeles.