Gallery Tours with Christina Fernandez
Artist-Led Tour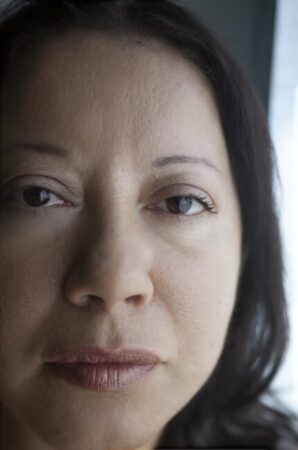 Come meet Christina Fernandez and hear about her exhibitions at the California Museum of Photography and the Benton Museum of Art at Pomona College. Starting at the CMP in Riverside at 11am, the artist will lead a tour of Christina Fernandez: Multiple Exposures, an extensive survey of over three decades of work. Next join us at the Benton Museum in Claremont at 2pm, where she will discuss Christina Fernandez: Under the Sun, an exhibition that brings together two of the artist's photo-based installations with work she curated from the Benton's permanent collection.
11am-12:30pm
Christina Fernandez in conversation with Joanna Szupinska, Senior Curator
California Museum of Photography at UCR ARTS
3824 Main Street, Riverside
2-4pm
Christina Fernandez in conversation with Rebecca McGrew, Senior Curator
Benton Museum of Art at Pomona College
120 W. Bonita Avenue, Claremont
Free and open to the public. Light refreshments will be served.
About Christina Fernandez
Fernandez's projects have been featured in major exhibitions including Home—So Different, So Appealing(Los Angeles County Museum of Art, 2017), Phantom Sightings: Art After the Chicano Movement (LACMA, 2008), East of the River: Chicano Art Collectors Anonymous (Santa Monica Museum of Art, 2000), Flight Patterns (Museum of Contemporary Art, Los Angeles, 2000), and InSite (San Diego and Tijuana, 1997). Her work has also been exhibited at The Getty Center, Los Angeles; Smithsonian Museum of American Art, Washington, D.C.; Museum of Modern Art, New York; Bronx Museum, New York; El Paso Museum of Art, Texas; Palm Springs Art Museum; Self Help Graphics, Los Angeles; and Galería de la Raza, San Francisco, among elsewhere. Fernandez earned her BA at UCLA in 1989 and her MFA at CalArts in 1996. Since 2000 she has taught at Cerritos College, a majority Latinx community college.
KVCR is media sponsor of this event.