Splice Ensemble
Outpost Concert Series 2022-23
February 21, 2023 7:00pm
Performance
Free Admission!
UCR ARTS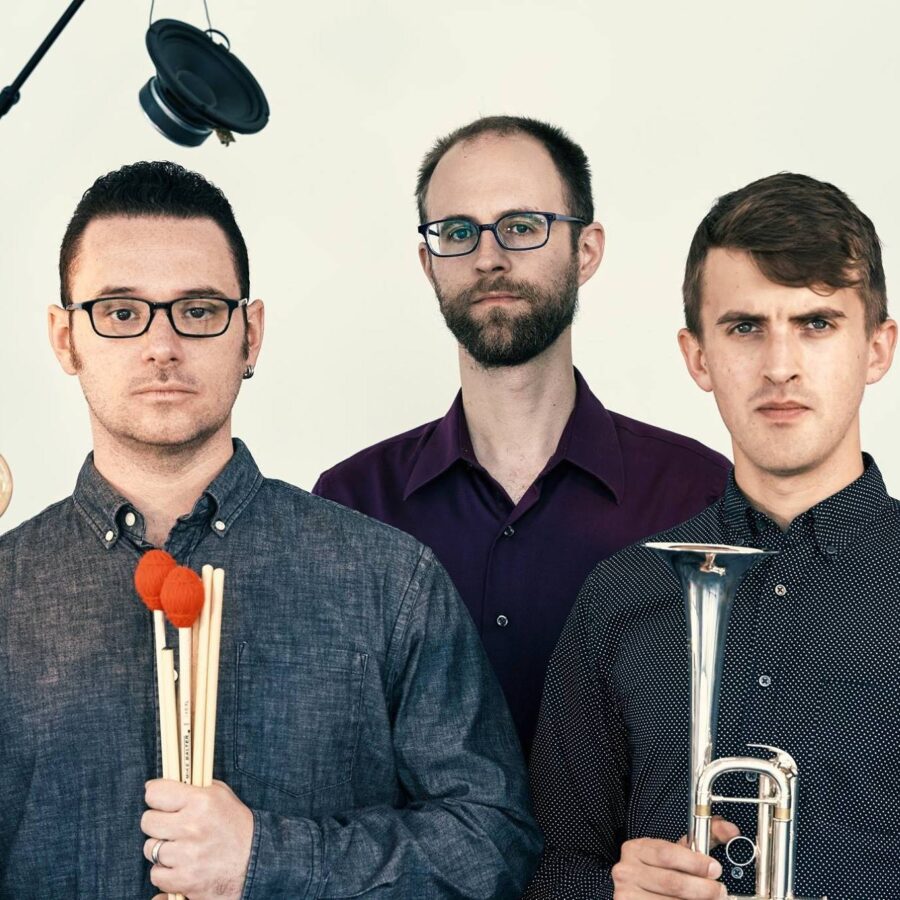 SPLICE Ensemble is a trumpet, piano, and percussion trio focused on cultivating a canon of electroacoustic chamber music. Called a "sonic foodfight" by Jazz Weekly, SPLICE Ensemble works with composers and performers on performance practice techniques for collaboration and integrating electronics into a traditional performance space, and they were recently awarded a Chamber Music America grant for a commission of a new 25-minute work with composer Caroline Miller. The resident ensemble of both SPLICE Institute and SPLICE Festival, SPLICE Ensemble has been a featured ensemble at M Woods in Beijing, SEAMUS, the Electroacoustic Barn Dance, SCI National, Electronic Music Midwest, and New Music Detroit's Strange Beautiful Music 10. They have recorded on both the SEAMUS and Parma Labels.
OUTPOST CONCERT SERIES 2022-23
adventurous music for curious ears
outpost.ucr.edu
The University of California, Riverside Department of Music and Culver Center of the Arts present the Outpost Concert Series, dedicated to exhibiting new and innovative music to the Riverside community. Consisting of five events per season, Outpost presents virtuosic and dynamic performances of music that fearlessly explore groundbreaking territory. Our featured artists come from across the country and connect Riverside's musical culture with a larger, national scene.