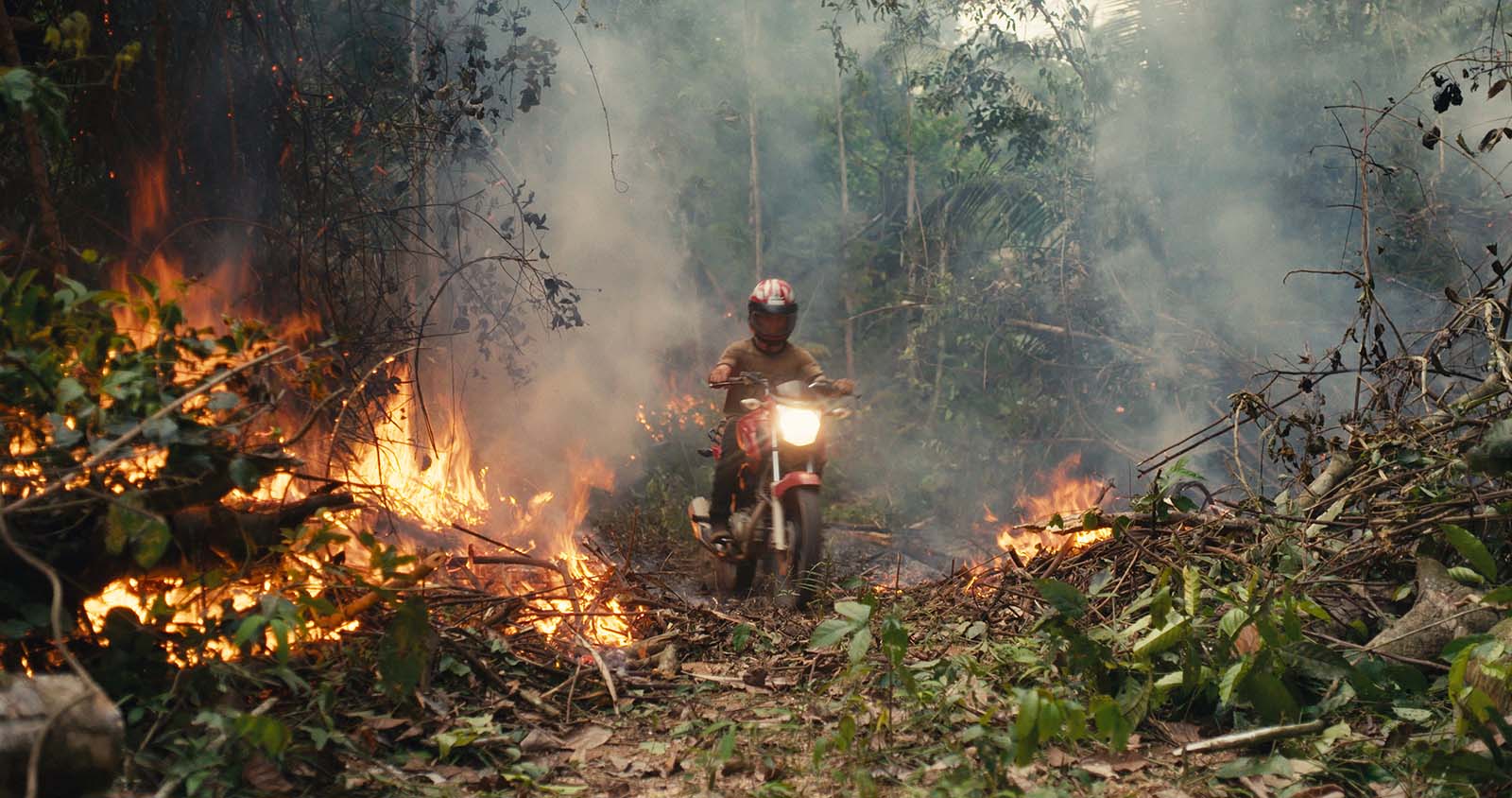 The Territory (Virtual Screening)
Streaming through November 6th!
ACCESS INSTRUCTIONS
This is a FREE virtual screening. To view the film, please click "RESERVE TICKETS" and go through the checkout steps. Upon checkout, you'll receive a link and password to the virtual screening room in your confirmation email.
THE TERRITORY provides an immersive look at the tireless fight of the Indigenous Uru-eu-wau-wau people against the encroaching deforestation brought by farmers and illegal settlers in the Brazilian Amazon. With awe-inspiring cinematography showcasing the titular landscape and richly textured sound design, the film takes audiences deep into the Uru-eu-wau-wau community and provides unprecedented access to the farmers and settlers illegally burning and clearing the protected Indigenous land.
Partially shot by the Uru-eu-wau-wau people, the film relies on vérité footage captured over three years as the community risks their lives to set up their own news media team in the hopes of exposing the truth.
Director: Alex Pritz
Studio: Nat Geo Films
Running Time: 83 minutes
Country: Brazil/Denmark/United States
Release Year: 2022
Rated: Unrated
"Watching this gripping documentary shot in the Brazilian Amazon, you wonder if our electoral system could learn a thing or two from the Indigenous Uru-Eu-Wau-Wau people." – Leslie Felperin, Guardian