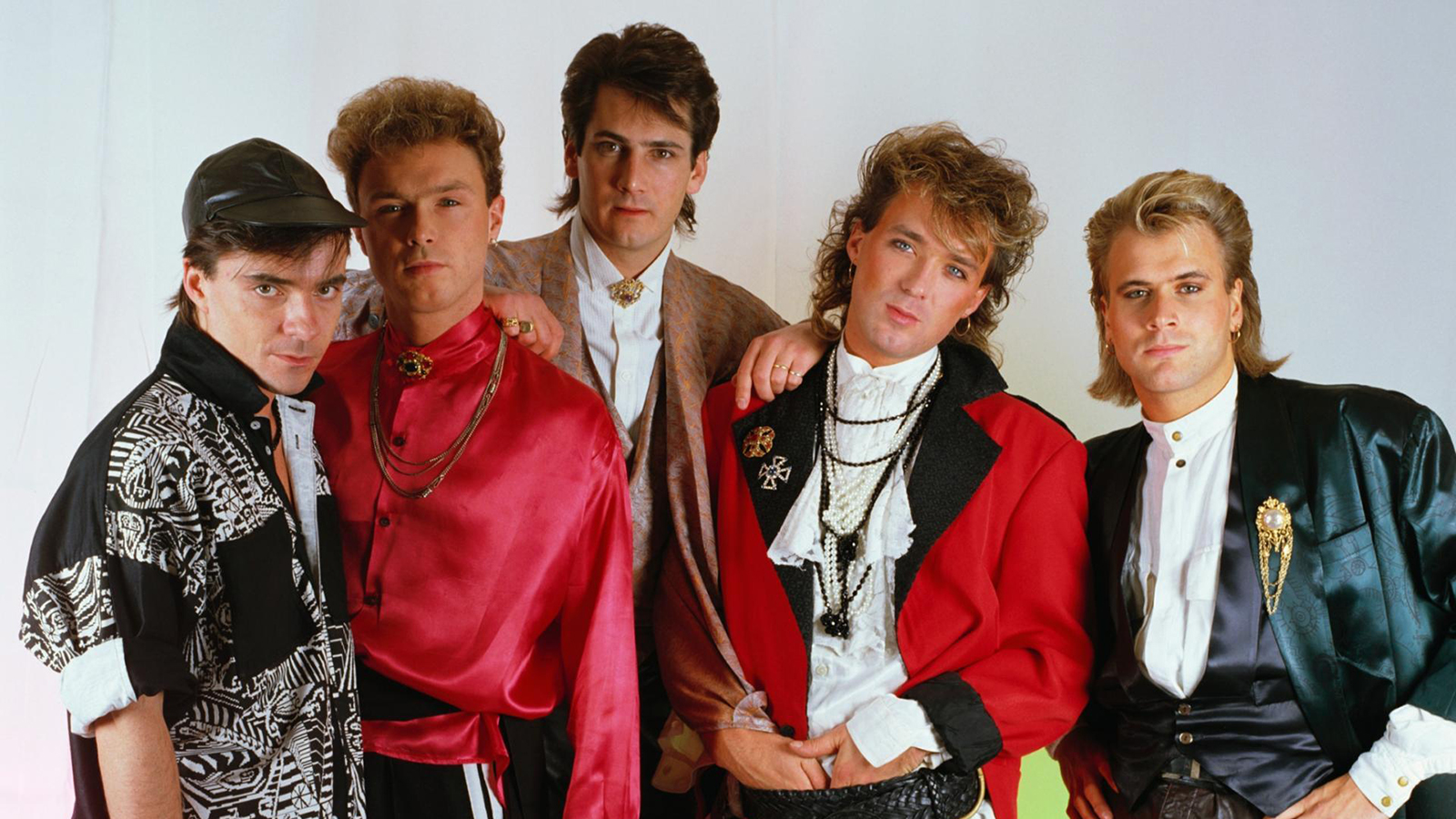 Soul Boys of the Western World
Directed by George Hencken
December 3rd, 2022 3:00 pm
This screening will be introduced by Richard T. Rodríguez, Professor of English and Media and Cultural Studies at UC Riverside and author of A Kiss across the Ocean: Transatlantic Intimacies of British Post-Punk and US Latinidad.
SOUL BOYS OF THE WESTERN WORLD is a journey through the 1980s and beyond; the story of a band, an era and how one small gathering of outsiders in London shaped the entire world's view of music and fashion. The film is not only a fascinating, often hard-hitting social and cultural document of the time, but a brutally honest story of how friendships can be won, lost and ultimately regained. Spandau Ballet are one of Britain's great iconic bands having sold over 25 million records, scored numerous multi-platinum albums and amassed 23 hit singles across the globe since their humble beginnings as a group of friends with dreams of stardom in the late 1970s. It wasn't long before they became fully fledged members of the iconic Blitz Club scene and established themselves as one of the super-groups of the 80s. After two decades apart, the band reformed in 2009, embarking on a sold-out tour. SOUL BOYS OF THE WESTERN WORLD marks the first time their story has been documented on film.
In A Kiss across the Ocean Richard T. Rodríguez examines the relationship between British post-punk musicians and their Latinx audiences in the United States since the 1980s. Melding memoir with cultural criticism, Rodríguez spotlights a host of influential bands and performers including Siouxsie and the Banshees, Adam Ant, Bauhaus, Soft Cell, Frankie Goes to Hollywood, and Pet Shop Boys. He recounts these bands' importance for him and other Latinx kids and discusses their frequent identification with these bands' glamorous performance of difference. Whether it was Siouxsie Sioux drawing inspiration from Latinx contemporaries and cultural practices or how Soft Cell singer Marc Almond's lyrics were attuned to the vibrancy of queer Latinidad, Rodríguez shows how Latinx culture helped shape British post-punk. He traces the fandom networks that link these groups across space and time to illuminate how popular music establishes and facilitates intimate relations across the Atlantic. In so doing, he demonstrates how the music and styles that have come to define the 1980s hold significant sway over younger generations equally enthused by their matchlessly pleasurable and political reverberations. More information about A Kiss across the Ocean, including info on where to purchase, is available here.
Director: George Hencken
Studio: MGM Studios
Running Time: 110 minutes
Country: UK
Release Year: 2015
Rated: Unrated
"It helps to be a Spandau fan, of course, but the smart, layered contextualizing and historicizing of the group within the film makes it a gift for any pop-culture aficionado." – Ernest Hardy, Village Voice