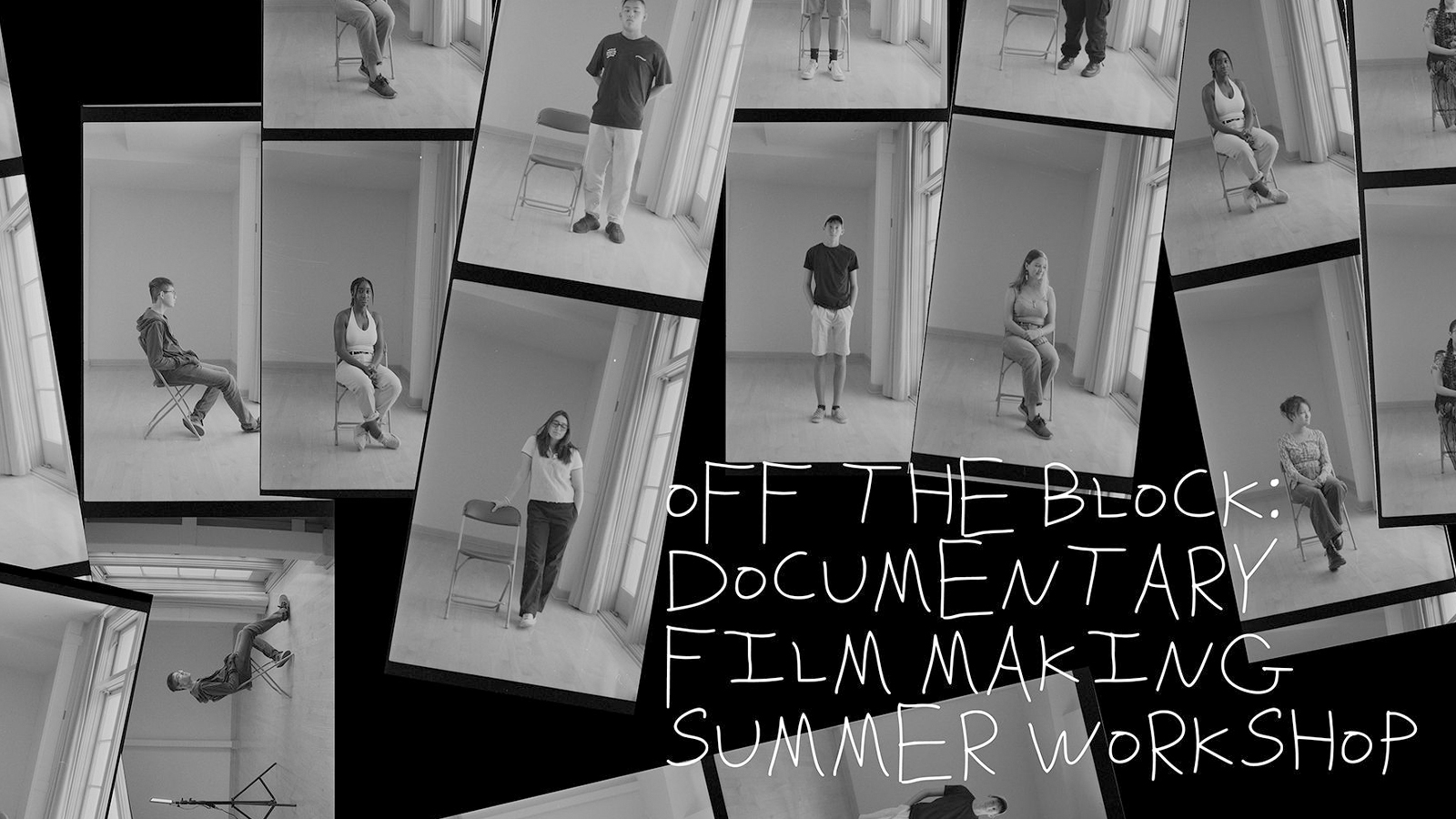 Off the Block on the Screen
Free admission!
Join us to celebrate the films of Off the Block 2023!
Now in its 14th year, OFF THE BLOCK is an annual month-long summer documentary filmmaking workshop organized by UC Riverside. OFF THE BLOCK exposes high school student filmmakers to the history of film and the documentary format as well as equipping them with the artistic concepts and technical skills necessary to complete their own documentary. Beyond learning practical filmmaking skills, students develop critical thinking, problem-solving, collaboration, and team building, as well as positive self-expression through the arts. The award-winning program was created in direct response to the profound need for youth arts initiatives in the Riverside, CA area and is the only summer media literacy and documentary filmmaking program in the region.
2023 student filmmakers:
Alexandria Barajas, Martin Luther King Jr. High School
Elizabeth Barry, Martin Luther King Jr. High School
Zachary Chavez, Riverside Polytechnic High School
Vivian Conrad, John F Kennedy Middle College High School
Sabrina Gomez, John W. North High School
Mojiiha Joiner, Hillcrest High School
Berlin Martinez, John W. North High School
Damian Mota, Flabob Airport Preparatory Academy Academy
Daniel Robles, Riverside STEM Academy
Sophia Schmidt, Crossroads Christian School
Emilio Scott, Riverside Polytechnic High School
Samantha Thein, Norco High School
Samuel Tom, Flabob Airport Preparatory Academy Academy
Evan Uribe, Flabob Airport Preparatory Academy Academy