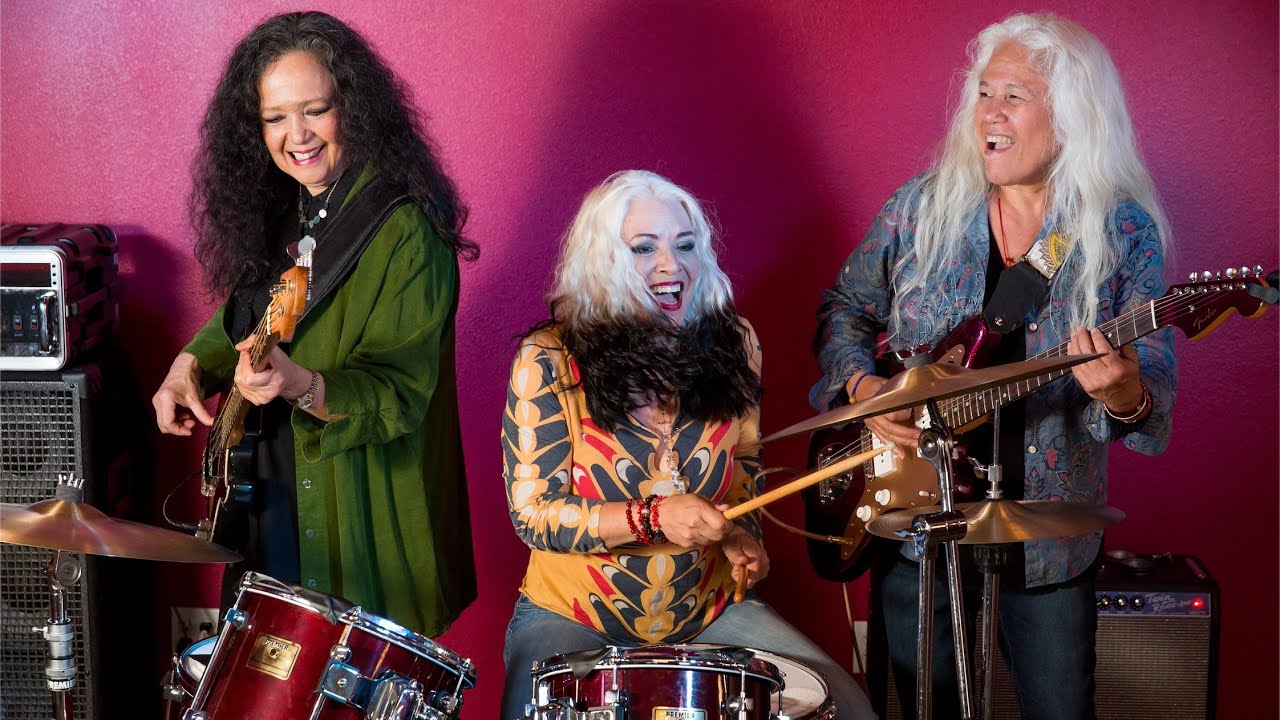 Directed by Bobbi Jo Hart
UCR ARTS Inaugural AAPI Film Series
Generously supported by the Voy and Fay Wong Family Endowment
Free admission!
A live performance by Fanny bandmates with Q&A — including filmmaker Bobbi Jo Hart — will follow the screening.
Revivify Fanny. And I will feel that my work is done." – David Bowie
Sometime in the 1960s, in sunny Sacramento, two Filipina-American sisters got together with other teenage girls to play music. Little did they know their garage band would evolve into the legendary rock group Fanny, the first all-women band to release an LP with a major record label (Warner/Reprise, 1970). Despite releasing 5 critically-acclaimed albums over 5 years, touring with famed bands from SLADE to CHICAGO and amassing a dedicated fan base of music legends including David Bowie, Fanny's groundbreaking impact in music was written out of history… until bandmates reunite 50 years later with a new rock record deal. With incredible archival footage of the band's rocking past intercut with its next chapter releasing a new LP today, the film includes interviews with a large cadre of music icons, including Def Leppard's Joe Elliott, Bonnie Raitt, The Go-Go's Kathy Valentine, Todd Rundgren, The Runaways' Cherie Currie, Lovin' Spoonful's John Sebastian, The B52's Kate Pierson, Charles Neville and David Bowie guitarist and bassist Earl Slick and Gail Ann Dorsey. Fighting early barriers of race, gender and sexuality in the music industry, and now ageism, the incredible women of Fanny are ready to claim their hallowed place in the halls of rock 'n' roll fame.
This screening is presented as part of UCR ARTS' AAPI Film Series Supported by the Voy and Fay Wong Family Endowment.
Photograph: Marita Madeloni
Director: Bobbi Jo Hart
Editor: Catherine Legault
Director of Photography: Claire Sanford
Studio: Adobe Productions International
USA Distributor: Film Movement
Country: Canada
Release Year: 2021
Rated: Unrated
Running Time: 96 minutes
"There's no whiff of "nostalgia act" to their current music — these women are born rock lifers…"
– Dennis Harvey, VARIETY
"What the movie showcases best from its subjects… is the humor and ease of women who have survived a lifetime of setbacks and strife." – Teo Bugbee, New York Times
"An illuminating documentary on the sexism, racism, ageism and homophobia that confronted members of Fanny, which many consider the first all-female rock band." – Randy Myers, San Jose Mercury News