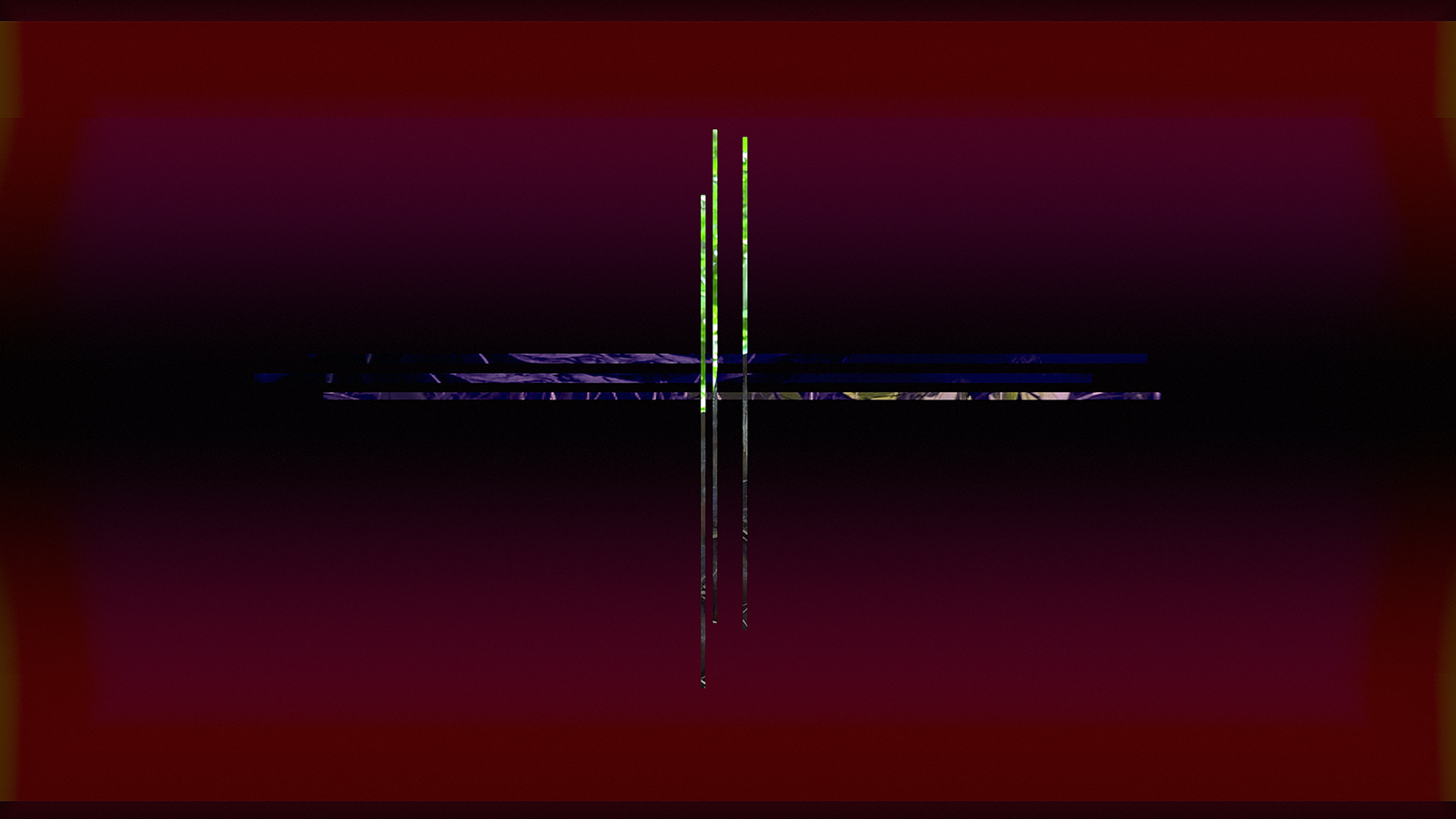 Marsia Alexander-Clarke: MIRANDO
Culver Center of the Arts
July 1, 2023 to October 15, 2023
Marsia Alexander-Clarke: MIRANDO presents video, text, and image works by the artist. These works, in keeping with Alexander-Clarke's broader practice, are elaborations and explorations of what the artist calls "video as mark."
In the mid-20th century, artists associated with modernist movements such as Abstract Expressionism and Art Informel began to experiment with new approaches to painting and drawing. They often used minimal gestures and materials to create highly expressive abstract work. The term "mark making" is used to describe the physical process of creating marks on a surface as well as the meaning and emotion they convey. Alexander-Clarke elaborates: "Marks in painting and drawing are traces from the artist's hand carrying the energy and expressiveness of the movement. Marks in my video work are similar as they record what is seen through a collaboration of my body movements with the movements inherent in the camera, the pan and the zoom."
Marsia Alexander-Clarke's marks are cropped fragments of video. The source videos are made during the artist's travels around California and Chile, but she then abstracts specific visual registers of subject, time, and place. What emerges are compositions that are simultaneously familiar and strange, that invite meditation on the limits of human perception and understanding. This latter point is underscored by the influence of the artist's own biography on her work. Born and raised in Chile but based in the United States in adulthood, Marsia Alexander-Clarke's videos speak to limits of understanding divergent and fragmentary timelines, identities, and geographies.
Marsia Alexander-Clarke was born and raised in Valparaiso, Chile. She moved to the United States in 1955 and received her B.A. from Park College in 1962. She studied art in New York City and later in California, obtaining an MFA at Claremont where she developed paintings and sculptures. In the late 1980s, she started working with video and has since exhibited nationally and internationally. Marsia Alexander-Clarke was named a Fellow in Film-Video by the John Simon Guggenheim Memorial Foundations in 2018.
Related Events
Fall Reception
Saturday, October 7, 2023 | 6-8pm
Free and open to the public
Opening Reception
Saturday, July 8, 2023 | 6-8pm
Free and open to the public
Meet the artist
Marsia Alexander-Clarke will be in the galleries on the following dates/times.
Saturday, September 23 | 2-4pm
Sunday, October 1 | 2-4pm
Saturday, October 14 | 2-4pm
Screenings
Select video works by Marisa Alexander-Clarke will be screened Saturdays at 12pm for the duration of the exhibition in the Culver Screening Room.
Marsia Alexander-Clarke: MIRANDO is curated by Nikolay Maslov, Curator of Film & Media Projects. Support for this exhibition is generously provided by UCR CHASS and City of Riverside.
LAMENTACIONES (Lamentations), still from video, 2023. Courtesy of the artist.