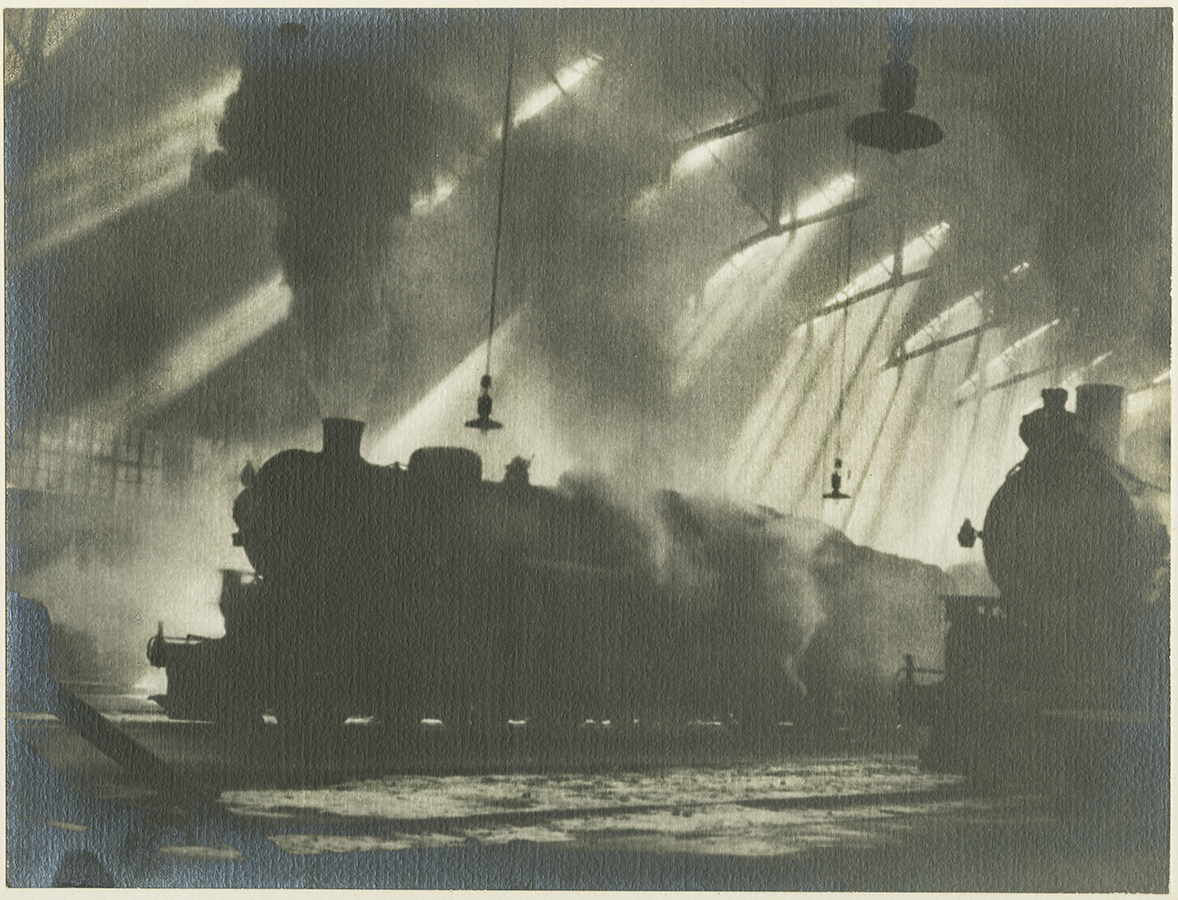 KD Ganaway: From Butler to "Race Photographer"
California Museum of Photography
February 25, 2023 to September 3, 2023
This exhibition represents the first contemporary museum presentation of the life and work of photographer King Daniel (KD) Ganaway (1882-1944) since the 1930s. Ganaway was born and raised in Murfreesboro, Tennessee by parents and grandparents enslaved on plantations owned by city founders Burrell Gannaway and Lieutenant Colonel Hardy Murfree. Ganaway's photograph, "The Spirit of Transportation," won first place in the 1921 Wanamaker Photographic Salon, beating out renowned photographers Edward Weston, Man Ray, and Paul Strand. Completely self-taught, Ganaway worked as a butler in Chicago for some eighteen years. His employer, wealthy widow Mary Lawrence, allowed him one day off every two weeks, which he spent perfecting his craft.
Ganaway's prints of Chicago landscapes and industry became widely circulated due to their publication in prominent magazines throughout the 1920s, such as National Geographic. Ganaway, however, considered himself a "Race photographer," a descriptor he espoused in a letter written to activist W.E.B. Du Bois in 1924. His lens captured images of what was referred to as the "New Negro," those of African descent rising to political and cultural prominence as well as those who were marginalized in south side Chicago's "Bronzeville" district. Ganaway is now recognized as among the first Black photographers of renown in the United States. His gelatin silver prints were exhibited in photographic salons across America along with other feted artists of the William E. Harmon Foundation.
Since 1990, the California Museum of Photography has owned a print of The Spirit of Transportation, donated by singer-songwriter Graham Nash. But it is through the extensive research of Ganaway's descendants, Tim and Brenda Fredericks and Daryl Webb, that we can share his story.
This exhibition has been extended through September 3, 2023.
Related Events
Curator-led Tour
Saturday, February 25, 2023
4pm
Reception to follow, 5-7pm
Free and open to the public
KD Ganaway: From Butler to "Race Photographer" is curated by Brenda and Tim Fredericks and Daryl Webb. Support for this exhibition is generously provided by UCR CHASS and City of Riverside.
Image: KD Ganaway, The Spirit of Transportation, 1921. Gelatin silver print, 9 x 12." Collection of the California Museum of Photography, Gift of Graham Nash.

Video: Excerpt from Murfreesboro Storytellers Special: "The House Still Standing." Produced by the City of Murfreesboro, TN, 2017.