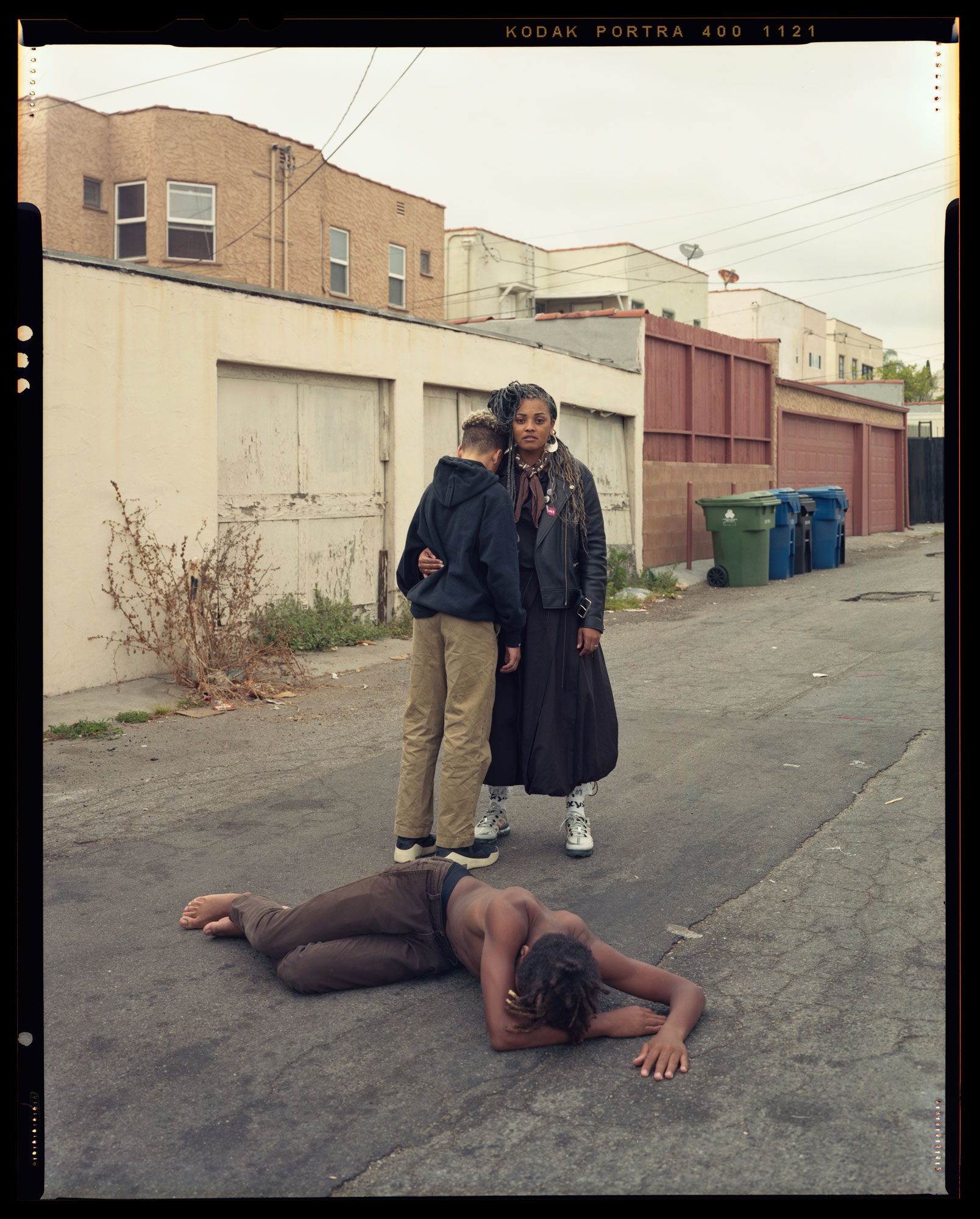 California Museum of Photography
September 23, 2023 to February 11, 2024
Stranger Fruit is a prayer, a protest, a silent commemoration, a call to action. Artist Jon Henry was haunted by the 2006 shooting of 23-year-old Sean Bell, one among scores of Black lives lost to police violence. The photographer's response became a country-spanning set of modern American Pietàs—Black mothers cradling their sons. The mothers feel the weight of their sons, we feel the weight of love, of violence, of history.

Related Events
Fall Reception
Saturday, October 7, 2023 | 6-9pm
Free and open to the public
Jon Henry, Stranger Fruit is curated by Douglas McCulloh, Senior Curator and Interim Executive Director. Programs at UCR ARTS are supported by the College of Humanities, Arts, and Social Sciences (CHASS) at UCR, and the City of Riverside.
Image: Jon Henry, Untitled #42, Central Los Angeles, CA. Image courtesy of the artist.