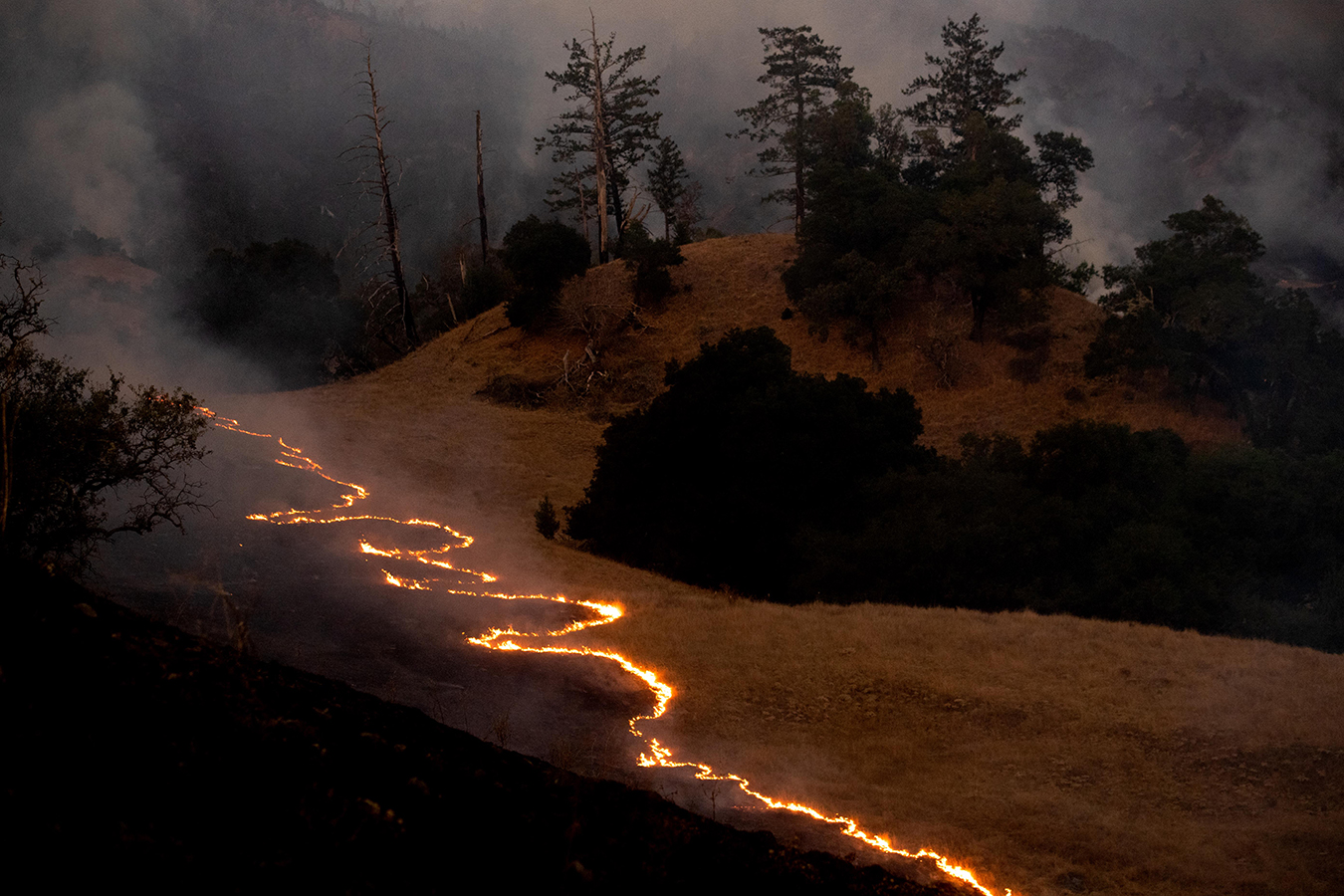 Facing Fire: Art, Wildlife, and the End of Nature in the West
Fire as omen and elemental force, as metaphor and searing personal experience—these are the subjects explored by the artists of Facing Fire. California's diverse ecologies are fire-prone, fire-adapted, even fire-dependent. In the past two decades, however, West Coast wildfires have exploded in scale and severity. There is a powerful consensus that we have entered a new era. The artists of Facing Fire bring us incendiary work from active fire lines and psychic burn zones. They face fire, sift its aftermath, and struggle with the implications.
Facing Fire features the work of Noah Berger, Kevin Cooley, Josh Edelson, Samantha Fields, Jeff Frost, Luther Gerlach, Christian Houge, Richard Hutter, Christoph Kapeller, Anna Mayer, Cody Norris, Stuart Palley, Norma I. Quintana, and Justin Sullivan.
An accompanying 124-page catalogue published by Inlandia Institute. The catalogue includes 94 plates presenting work by all the exhibition artists, short essays on each artist, and curatorial texts that explore wildfire as elemental force, metaphor, and harbinger of the future in an increasingly unstable world.
California Museum of Photography at UCR ARTS
Riverside, CA
February 22, 2020–August 15, 2021
St. George Museum of Art
St. George, Utah
June 15–August 27, 2022
Jundt Art Museum at Gonzaga University
Spokane, Washington
January 21–May 13, 2023
Nora Eccles Harrison Museum of Art at Utah State University
Logan, Utah
July 8–December 13, 2023
Image: Noah Berger, Kincade Fire, 2019. Courtesy of the artist and Associated Press.