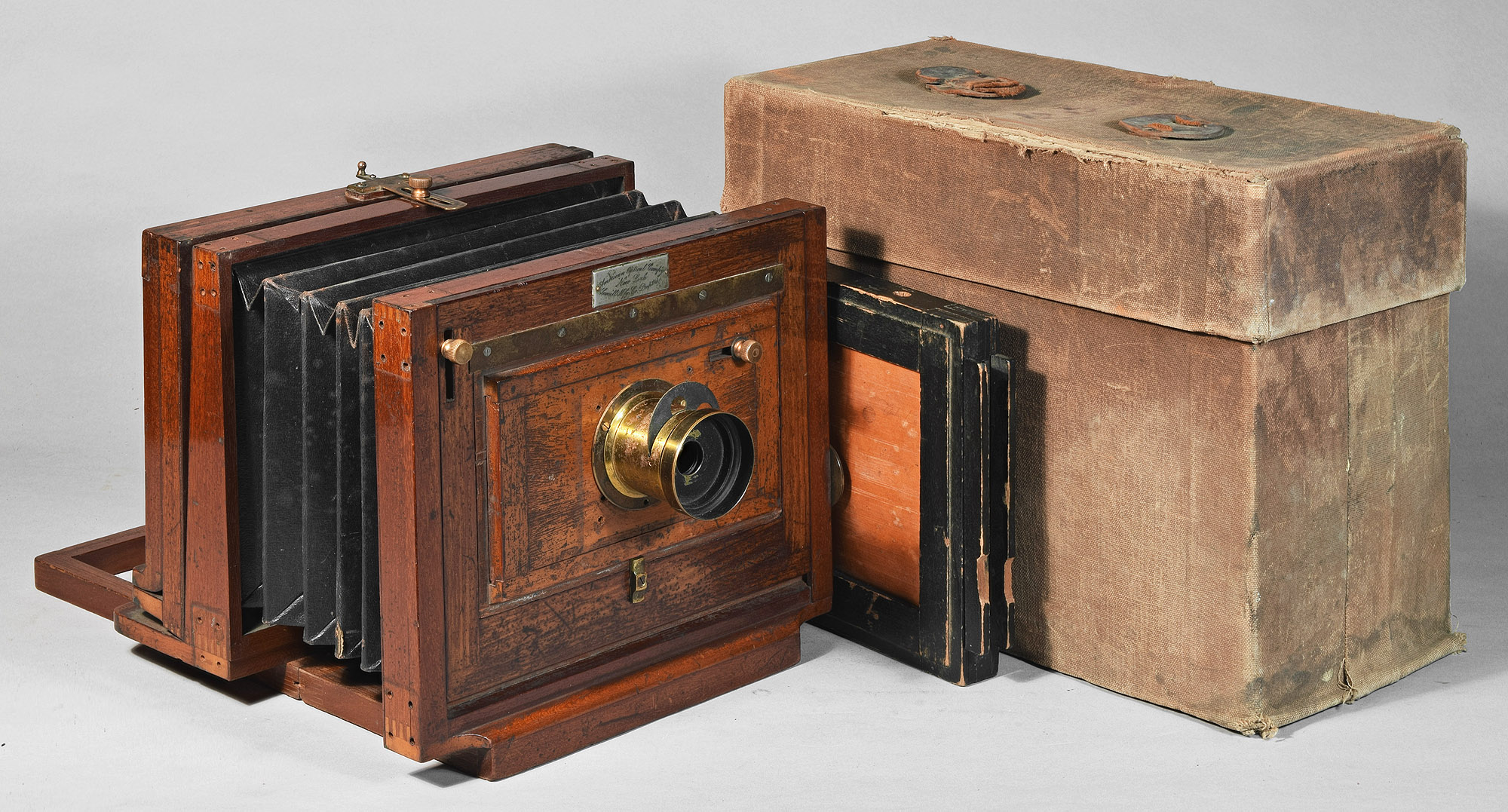 Field Cameras from the Larry Pierce Collection
California Museum of Photography
April 2, 2022 to January 15, 2023
Breadth of Field celebrates the donation of a massive collection of American field cameras, a recent gift from Larry Pierce and Sharon Moore. Field cameras were meant to be brought outside of photographic studios and into "the field," and were used in the nineteenth century to photograph in natural settings. They were used by professionals and a burgeoning population of amateur photographers alike. Examined as a group, this collection of field cameras demonstrates the ways in which camera manufacturers fought to distinguish themselves, angling competitive advantages in design and features that they hoped would appeal to an ever-expanding field of photographers.
Related Events
Public Reception
Saturday, October 1, 2022 | 6–9 pm
Free and open to the public
Breadth of Field is curated by Leigh Gleason, Director of Collections. Support for this exhibition is generously provided by UCR CHASS, City of Riverside, and Keith Downs & Linda Dilday.