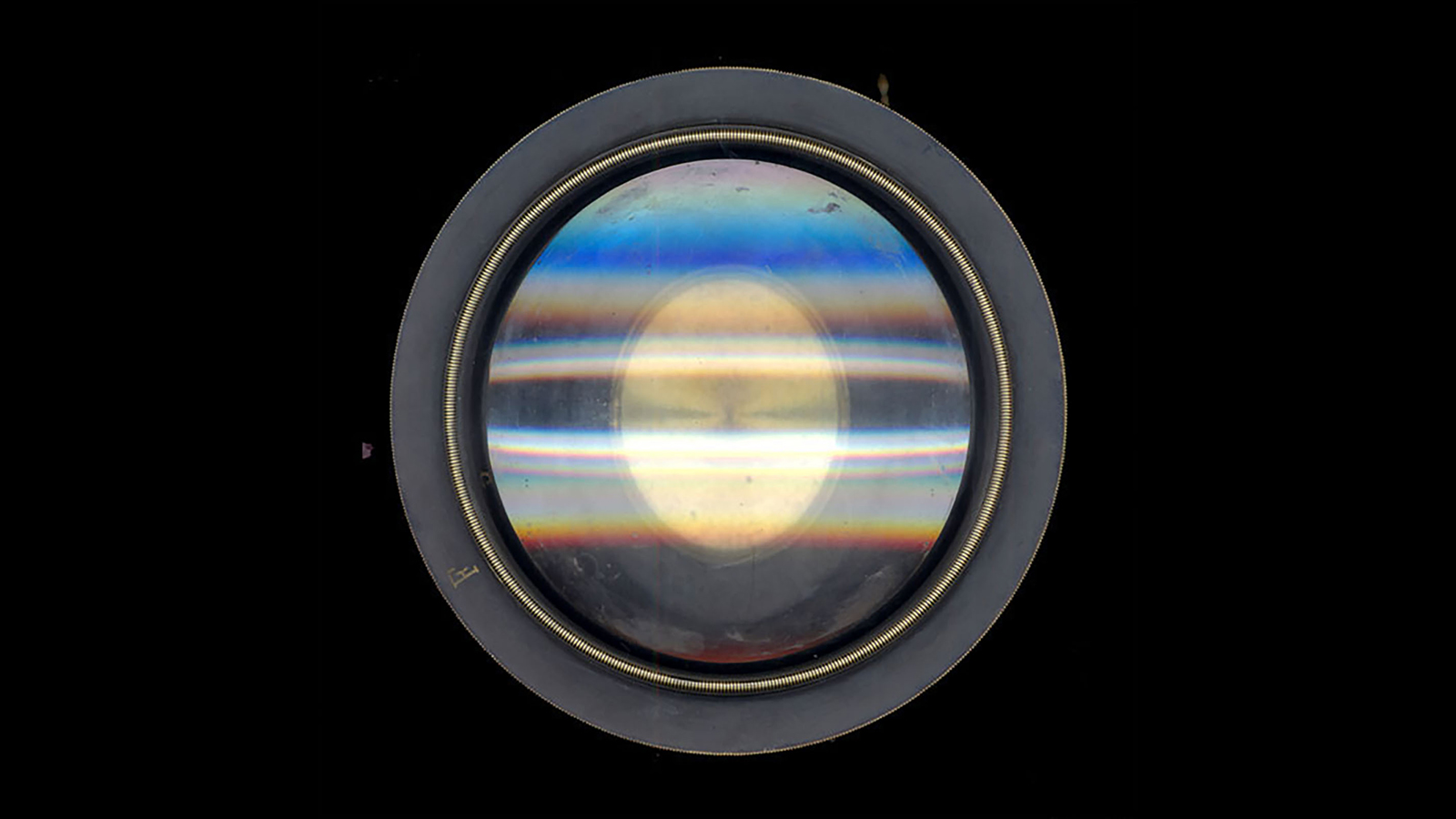 California Museum of Photography
October 1, 2022 to January 15, 2023
In 2011, Sheila Pinkel placed a lens on her flatbed scanner and made a scan. Astonished by the brilliant color spectrum that resulted from the scan, she endeavored to scan a variety of lenses, discovering striking differences between early lenses which had uncoated glass, and more modern lenses with fine-tuned optics and specialized coatings. Pinkel found that each make and model of lens had a unique "fingerprint" due to its specific combination of optics and coatings. This exhibition features several of Pinkel's lens scans, made from lenses in the collection of the California Museum of Photography, other museums, corporate archives, camera stores, and from private collectors' holdings.
Related Events
Public Reception
Saturday, October 1, 2022 | 6–9 pm
Free and open to the public
Analogues: Sheila Pinkel is curated by Leigh Gleason, Interim Executive Director / Director of Collections at UCR ARTS.
Image: Sheila Pinkel, D. Paysage Jamin Darlot Paris, 2010-2021. Archival inkjet print. Courtesy of the artist.