Slow Art Sunday
The Sublime in California Stories
Virtual Tour
Free Admission!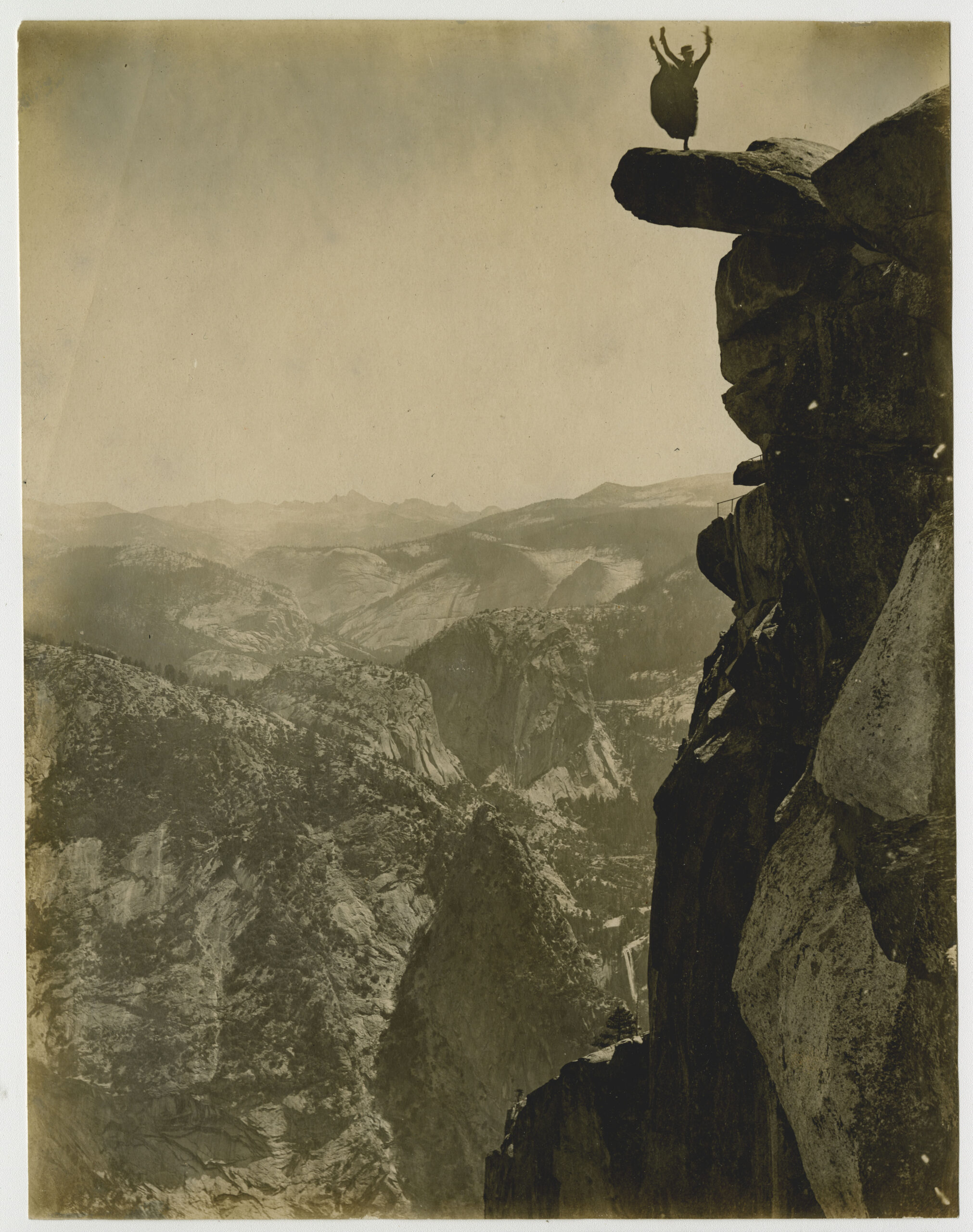 Join us for Slow Art Sundays on select Sundays for free tours of our current exhibitions. Slow Art Sundays are a time to slow down, look closely at a few works of art, and discuss. The theme for the virtual Slow Art Sunday on April 10 at 2pm is "The Sublime in California Stories." Gluck Student Fellow Ashley McNelis will guide visitors through an exercise in looking for the sublime in California Stories: Photographs from the Stephen White Collection II..
George Fiske, Untitled (Dancing on Overhanging Rock, Glacier Point, Yosemite), ca. 1905, Gelatin silver print
Slow Art Sunday is supported by the Gluck Fellows Program of the Arts at UC Riverside. The Gluck Fellows Program is made possible by the generosity of the Max H. Gluck Foundation.