Gluck Contemporary Dance Ensemble
All things play!
February 5, 2023
12:30 pm
1:30pm
In Person Event
Free
Culver Center of the Arts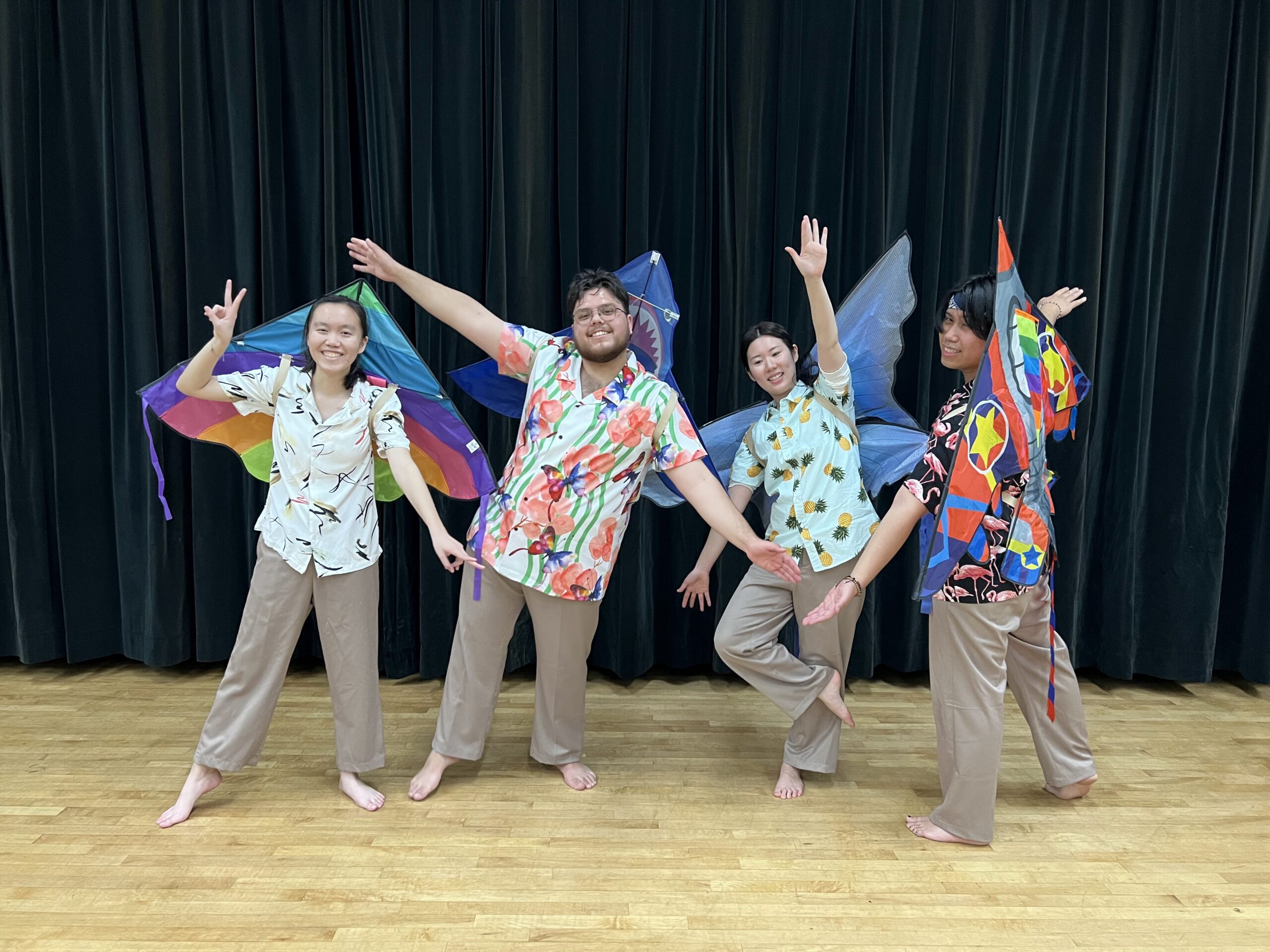 All things play! is a movement piece bringing to life the rapturous energy of play. Through a series of re-imagined childhood themes, songs, and games, this performance will take you on a nostalgic joyride. Embracing personal, multi-generational and cultural experiences, All things play gives homage to the inner child living within us.
Directed and Choreographed by Patricia "Patty" Huerta in collaboration with Kevin Wong and The Gluck Contemporary Dance Ensemble.
Audience members will learn about dance, choreography, contemporary dance, and the opportunity to pursue dance as a career. Audience members will watch a 20 minute choreographed dance and then have the opportunity to ask questions to the dancers about the piece, their artistic experiences, and much more. Audience members will also engage in interactive activities such as dance, play, and movement games.
Location:
UCR ARTS
3834 Main Street
Riverside, CA 92501

Kevin Wong, from San Francisco, California, is a Dance Major and Education minor graduate from the University of California, Riverside. He has been dancing for eighteen-years in Chinese Folk with the Flying Angels Chinese Dance Company. In high school, he was introduced to modern, ballet, jazz, and hip hop by Wendy Jones, founder of the Lowell Dance Company. During his college years, he directed Collective Faction Hip Hop Dance Team, performed in the Gluck Contemporary Dance Ensemble, and supported many of the UCR Dance productions. In addition to his performing body, Kevin has trained his dancing body in modern, ballet, hip hop, West African, Capoeira Angola, improvisation, and breaking. After graduating college, Kevin participated in SAFEhouse Winter 2019 RAW and year-long AIRSPACE residency programs, revitalized the Shawl-Anderson Dance Center Teen Hip Hop classes, and performed with Project M, an all male hip hop dance team, STEAMROLLER, a contemporary dance group, and with his collaborating partner Mathew Wong. He also became the Artistic Director of Flying Angels Chinese Dance Company, taught with the HeART with LINES program, and led weekly adult Choreography and Zumba classes. Kevin is returning to UCR for an MFA in Experimental Choreography.
Dexter Amande is a 4th year transfer student majoring in Dance. He is a self-taught dancer from his youth who decided to further pursue his passion by attending the dance program at UCR and by becoming a first time Gluck Fellow.
Laura Choi is a Dance major who started to dance in middle school. In high school, she began to dance seriously, and studied modern dance, hip-hop dance, and ballet more deeply. She is a first time Gluck fellow.
Lily Lewis is a fourth year at UCR who will be graduating in the spring with a bachelors in Psychology and a bachelors in Dance. She has been dancing since she was four years old, and is looking forward to representing UCR as a part of the Gluck Ensemble.
Cristian Torres is a third year Dance major with a concentration in dance studies and a minor in English. He is currently undergoing research as an undergraduate Mellon May Fellow that centers around Mexican Folkloric Dances.
Jodi Wong is a 4th year dance major at UCR who has been involved in dance for more than a decade before coming to UCR and continues to broaden her dance education now as a first time Gluck fellow.
Gluck Contemporary Dance Ensemble, All things play! is supported by the Gluck Fellows Program of the Arts at UC Riverside. The Gluck Fellows Program is made possible by the generosity of the Max H. Gluck Foundation.