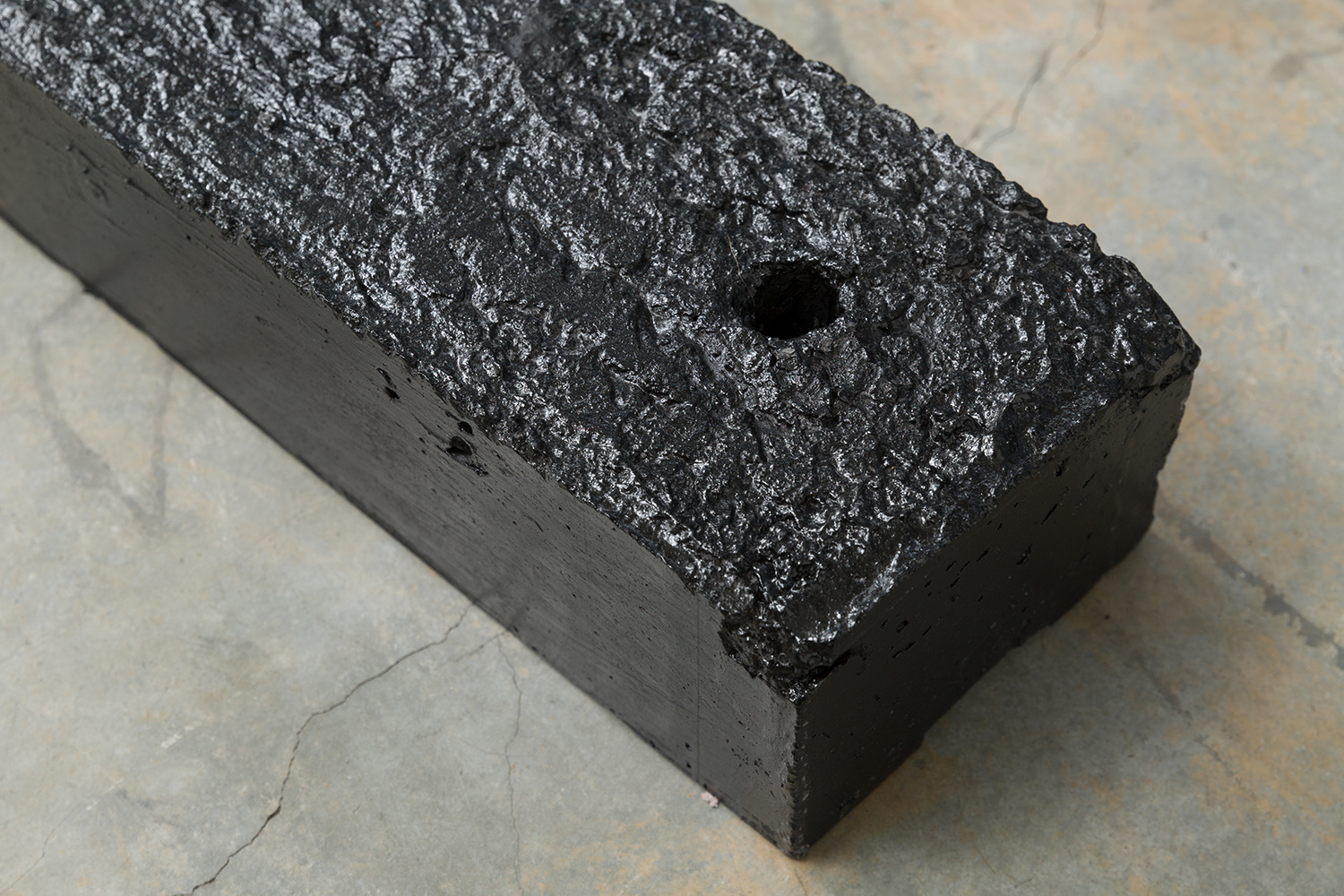 Recent Aesthetic Practices in Response to Anti-Blackness
Culver Center of the Arts
November 4, 2023 to March 30, 2024
Ballast presents recent work by artists E. Chris Brady, Boz Deseo Garden, Tarik Garrett, Keko Jackson, Acacia Marable, LaRissa Rogers, and Zenobia, collectively from MFA programs at UCR, UCI, and UCLA. The exhibition centers the critical framework known as Afro-Pessimism and presents aesthetic practices that engage the paradigm of anti-Blackness across and beyond historical and contemporary social contexts. By critically examining dominant cultural narratives and institutions, centering the experiences of Black subjects, engaging with the materiality of anti-Blackness, and challenging dominant notions of the "Human," these artists engage Afro-Pessimism's interventions both explicitly and implicitly across diverse practices and mediums. As critical and urgent as this framework is, the works are not limited to this political engagement. They are aesthetically complex and compelling, drawing us in to directly confront uncomfortable realities.
Theorists of Afro-Pessimism hold that despite alleged advances or emancipations, the social, political, legal, and economic grammars of the Transatlantic slave trade remain globally foundational. As a consequence, Black bodies remain, in the "afterlife of slavery" as Saidiya Hartman terms it, objects of property that are beneath, beyond, and banished from the legal protections, social rewards, and psychological coherences afforded to the Human (which is always presumed to be White). Social death finds itself continuously imposed upon the social life of Blackness. Formative thinkers in the tradition of Afro-Pessimism include Frank B. Wilderson III, Selamawit Terrefe, and Jared Sexton—among many others—though the lines of thought can be traced back to the mid-20th century texts of Frantz Fanon.
Through lost and suppressed names, places, stories, and strategies, the works on view link together the present and historical conditions of Black people in the U.S., drawing attention to the dynamics of exclusion, fetishization, and burdensome inclusion that define contemporary expressions of anti-Blackness. While this unique group exhibition focuses on the critical dialogue around Afro-Pessimism, it merely follows a growing need to make visible the imperative work of a new generation of artists speaking to the entrenched anti-Black violence we still find in the everyday of civil society.
Related Events
Winter Reception
Saturday, February 10, 3-6pm
Free and open to the public
Ballast is curated by E. Chris Brady, Graduate Student in the Department of Art at UCR. Programs at UCR ARTS are supported by the College of Humanities, Arts, and Social Sciences (CHASS) at UCR, and the City of Riverside.
Image: Boz Deseo Garden, auprès-coup: 6 of 1,400 (detail), 2023. Cement, waste incinerator ash, calcium oxide (seashells) and iron. Courtesy of the artist. Photograph by Ian Byers-Gamber.