Slow Art Sundays
Listening to Images
March 13, 2022 2:00pm (In Person)
March 27, 2022 2:00pm (Virtual)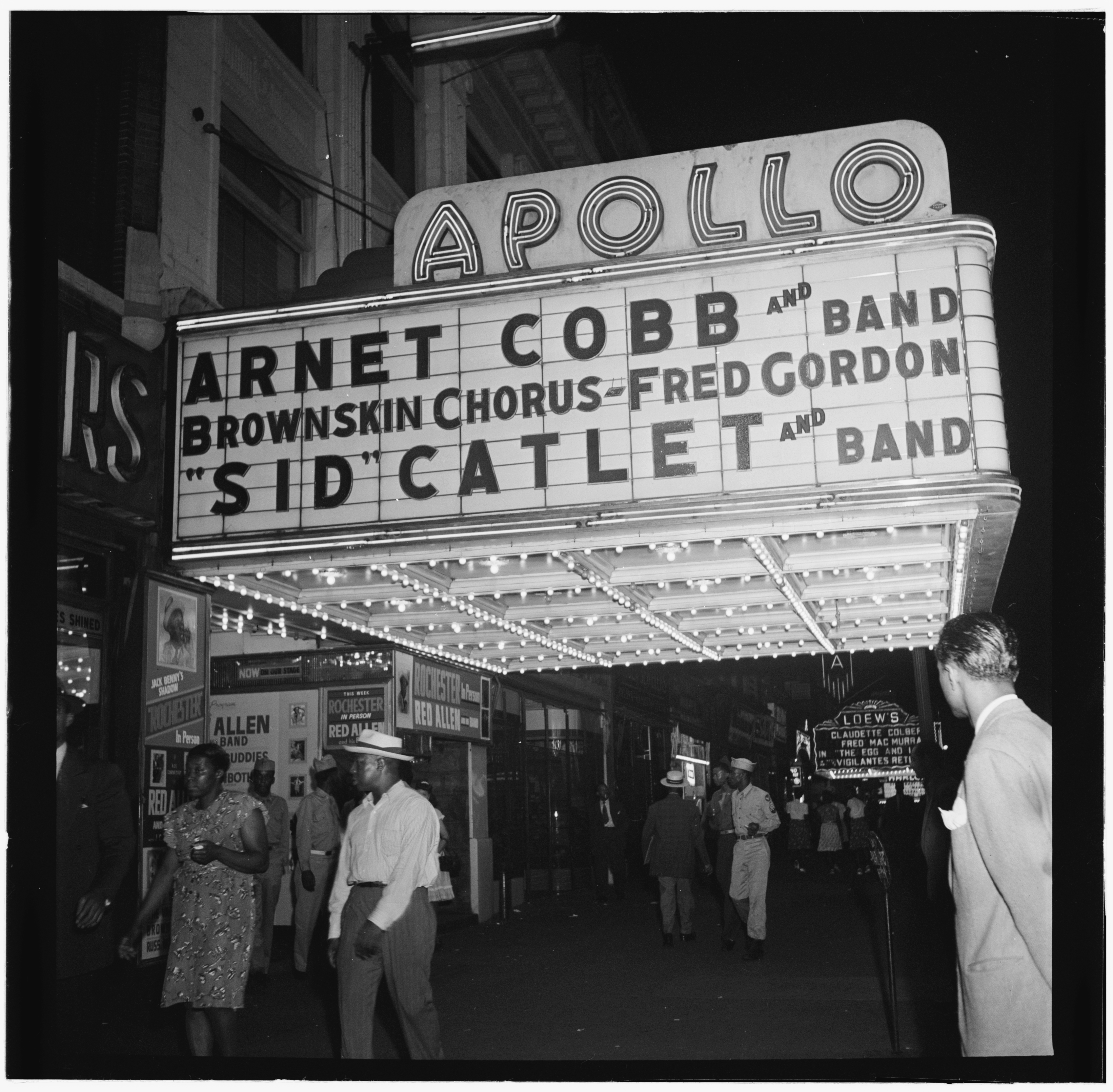 Join us for Slow Art Sundays on select Sundays for free tours of our current exhibitions. Slow Art Sundays are a time to slow down, look closely at a few works of art, and discuss. The theme for in-person Slow Art Sundays in March is "Listening to Images." On March 13 and 27 at 2pm, Gluck Student Fellow Ashley McNelis will guide visitors through an exercise in looking at and listening to images in Jazz Greats: Classic Photographs from the Bank of America Collection.
Slow Art Sunday will be virtual on March 27. Register: https://forms.gle/vUdAvqzjhu345RPV6
Slow Art Sundays are supported by the Gluck Fellows Program of the Arts at UC Riverside. The Gluck Fellows Program is made possible by the generosity of the Max H. Gluck Foundation.
This exhibition has been loaned through the Bank of America Art in our Communities® program.
Image: William Gottlieb, Apollo, c. 1950. Courtesy of William P. Gottlieb/Ira and Leonore S. Gershwin Fund Collection, Music Division, Library of Congress.